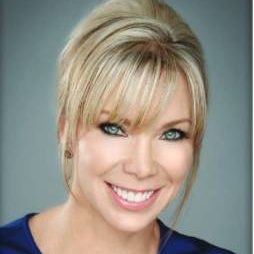 Kathy Eberwein
Chief Executive Officer
Founder and CEO, Kathy Eberwein comes from an engineering background and was introduced to the technical recruitment industry in 1998. In the years to follow, she experienced several cycles of ownership changes and corporate buyouts at previous recruitment companies.
As these businesses were turned over to new groups of executives, the common theme she experienced was that the driver became one that was solely on financial objectives. While financial objectives are always important in driving businesses, she observed that some of the very things that contributed to the growth and success of these companies became less important.
This was the catalyst that got Kathy to begin thinking that there must be a way to grow a company while preserving the very fundamentals that built these businesses in the first place. As simple as it sounds, her vision became clear that she wanted to build a global business and drive it forward at high levels, while maintaining the "small business" feel with the personal touch and relationships.
Using her own experience as an engineer combined with the best lessons learned from building two large global recruitment divisions, The Global Edge way was born. A unique blend of relating with the candidates as well as providing superior service to clients to match talent is the fundamental principle that defined The Global Edge.
The Global Edge, a woman owned oil & gas recruitment firm, was formed in April 2008 in Houston, Texas, the oil and gas capital of the world. As a result of the commitment to support our clients, expansion into the global arena happened quickly. The Global Edge launched its first overseas operation in Singapore in January of 2009. This expansion continued year on year opening several other offices in the US as well as international offices in the UK, Australia, Canada, South Africa and Mozambique within the next three years.
The Global Edge team of international recruitment specialists continues to expand with exceptional key players joining the group. We now operate on every major continent, in our dedication to provide the best service globally to our clients and candidates.
The vision of becoming the agency of choice in the international recruitment arena continues to drive the growth and development of The Global Edge Group and we look forward to opening many more new horizons in our continued delivery of exceptional service to our clientele.